Put your trust in our roofers when the time comes to replace your roof.
While it would be nice to have a roof that lasts forever, that's far from reality. Although most roofs can last several decades, they will need to be replaced at some point. Luckily, roof replacement doesn't have to be a major headache when you turn to the right roofing company. At Palmetto State Roofing & Sheet Metal, our roofing company has been around for half a century, and we are proud to offer our expertise for industrial and commercial customers in Greenville, South Carolina who need roof replacement.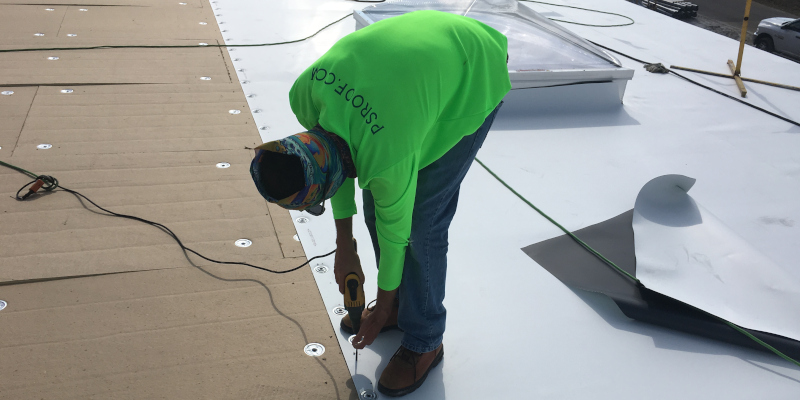 Over the last 50 years, we've replaced and installed many types of roofs, including traditional shingle roofs, flat roofs, metal roofs, and TPO roofs. We understand how to remove your roofing materials in a safe and organized fashion before installing the new ones with attention to detail. Rest assured that we'll take our time to complete the job carefully and efficiently.
We also know that you may or may not be familiar with the signs that indicate you need roof replacement services. Here are a few things to look out for:
Lots of cracked, missing, or damaged shingles
Excessive granule loss
Sagging roof
Damaged flashing
Frequent leaks
However, these signs don't always mean you need total roof replacement. Give our team a call so we can examine your roof and let you know whether roof repair or roof replacement is more appropriate for your current situation.
If you need roof replacement services, simply contact our team today for a free estimate.