Our team offers the expert commercial roofing services you need to keep your facility in great shape.
While there are many steps involved in running a business successfully, one thing you will definitely need to do is maintain your facilities. After all, if your building falls into disrepair, it becomes difficult to get any work done. In particular, you will need to keep an eye on your building's roof and make sure it stays in great condition, as problems with the roof will quickly lead to problems in other parts of the structure. Fortunately, our team at Palmetto State Roofing & Sheet Metal has extensive experience in the commercial roofing industry, and you can count on us to keep your building's roof in great shape.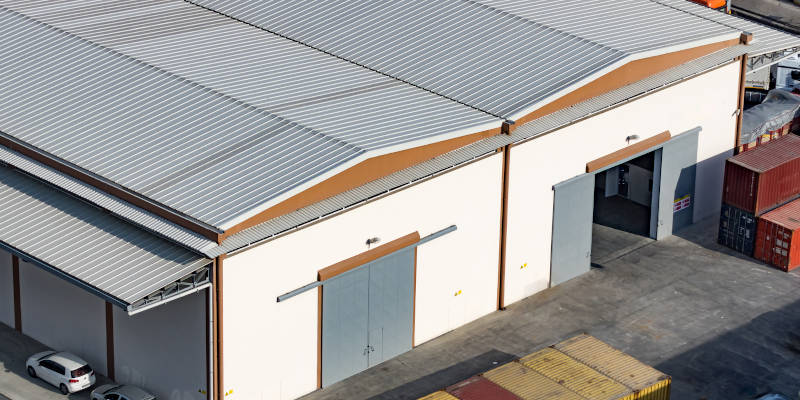 We offer a comprehensive range of commercial roofing services to help you keep your roof in excellent condition. If your roof is damaged, you can call us to get the effective repairs you need, and you can also enlist our team to provide regular roof maintenance services to prevent such issues from happening in the first place. In addition, when the time comes to replace your roof, our team can take care of that process too, and we can even provide roof installation services for any new build projects you are working on.
We work with high-quality materials from reliable companies, including GAF, Carlisle, Johns Manville, Versico, FiberTite, and Sika Sarnafil. We offer a wide range of services as well, including storm damage repair where we can provide emergency tarp service if needed. We are also insurance specialists and are happy to coordinate with your insurance company whether you need a repair or complete reroofing. We also provide a manufacturer's warranty on new roof projects. In addition, we can provide installation of new gutters and downspouts. We also offer maintenance plans and routine maintenance, and we are licensed and insured, so you can be confident in all the work we perform.
We are proud to serve the Greenville, South Carolina community, and we want to help you do what's best for your business. If you are looking for commercial roofing experts you can count on, just give us a call to find out more about how we can help.

FAQs About Our Commercial Roofing Services
Your roof is the first line of defense between your company's offices, manufacturing space, or retail location and the harsh outdoor conditions. That's why our team here at Palmetto State Roofing & Sheet Metal takes pride in helping business owners keep their commercial roofs in great condition. Since 1972, we've offered a full range of commercial roofing services, and we'd like to answer a few frequently asked questions to encourage you to call us next time you need help with your roof.
What types of commercial roofs can you work on?
Our experienced roofing specialists have successfully worked on traditional shingle roofs, low-slope roofs, sheet metal roofs, and TPO (thermoplastic polyolefin) roofs.
What kind of services do you offer?
We can handle all of your commercial roofing needs, whether you need a roof replacement service, roof repairs, annual maintenance, or a roofing inspection. Our decades of experience have given us extensive knowledge about properly caring for commercial roofs, recognizing issues, and quickly identifying the best solutions to problems we may discover.
What is PSR+?
Our PSR+ service plan makes it easier than ever for you to keep track of your roofing services, such as when your last inspection took place, what repairs were most recently completed, and more. This intuitive, cloud-based platform will also give business owners the ability to book roofing services quickly in case a storm or other unexpected event causes damage to their roof. PSR+ will also store valuable information, such as roof warranty details and insurance conditions, all in one convenient location.
Similar Services We Offer: