We offer high-quality roof repair for all kinds of issues.
Roofs are excellent when it comes to protecting homes and businesses from the elements and withstanding all kinds of conditions. However, poor installation, storms, regular wear and tear, or other causes outside of your control can leave your roof vulnerable to damages. When damages occur, just turn to our roofing experts at Palmetto State Roofing & Sheet Metal for roof repair in Greenville, South Carolina.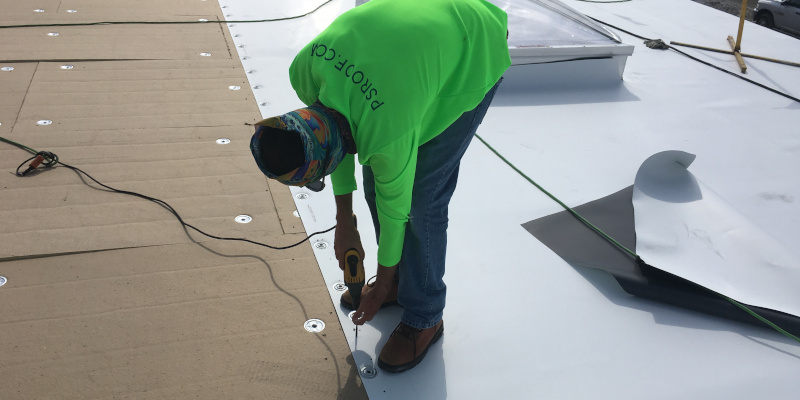 We have been in the roofing business for 50 years. In that time, we've worked with many kinds of roofs and seen our fair share of roof problems and damages, so we are prepared to fix practically any issue your roof may be facing. For instance, we can help with broken or missing shingles, leaks, damaged flashing, cracks, blisters, holes, poor roof ventilation, ponding water, and more. If you are dealing with storm damage, we can provide emergency tarp service or even send insurance specialists your way to help.
Whatever roof problems you are dealing with, we will take the time to examine your roof carefully and identify the root cause. From there, we'll recommend what we feel is the best solution and get to work implementing it with your approval. Our roofers work with attention to detail, so you can rest assured we'll provide thorough roof repairs.
If you need roof repair in Greenville, contact us today to learn more or request a free estimate. We're happy to answer your questions, and we're confident you'll be pleased with our service.